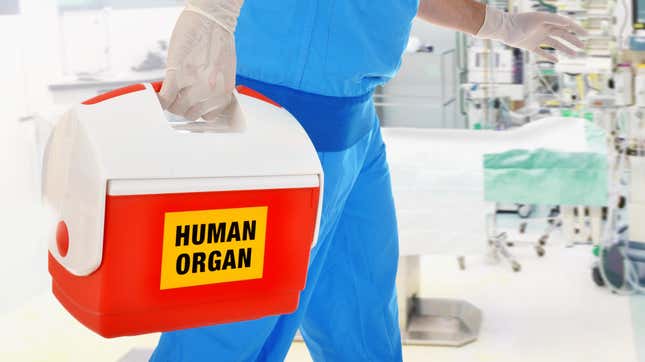 A bill in the Massachusetts state legislature, proposed by Democratic state Representatives Carlos González and Judith García, to create the Massachusetts Incarcerated Individual Bone Marrow and Organ Donation Program, which the legislation's sponsors say "would restore bodily autonomy to incarcerated folks" and also help the 5,000 state residents who are currently awaiting organ transplants. As recognition of an inmate's donation, the program would slash 60 days to one year from their sentence. Although is it a donation if you're giving something in exchange for something else?

You can mark "coercing prisoners to give up their organs" on your 2023 apocalyptic bingo card now.
The program would be managed by a five-member Bone Marrow and Organ Donation Committee, according to the HD.3822, which would include members from the state's Department of Corrections, a bone marrow and donation specialist, and an advocate for inmates. The committee would also be responsible for establishing the eligibility criteria and "the amount of bone marrow and organ(s) donated to earn one's sentence to be commuted."
When it comes to money, all costs associated with the program are to be undertaken by the institutions involved, not individual inmates.
G/O Media may get a commission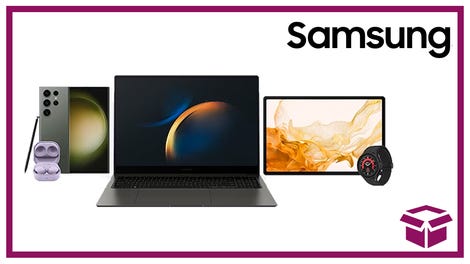 24 hour deals
Discover Samsung - Daily Deal
"There shall be no commissions or monetary payments to be made to the Department of Correction for bone marrow donated by incarcerated individuals," HD.3822 reads.
News about the appalling bill blew up on social media, where some folks compared the program to organ harvesting. Kevin Ring, president of the prisoner advocate organization FAMM, told Insider that the program makes prisoners into "subhumans." Ring himself served 20 months in federal prison on public corruption charges as part of the Jack Abramoff lobbyist scandal.
The FAMM president told the outlet that he would have considered doing anything to reduce his sentence when he was in prison. It's a manipulative idea that "preys on desperation," he said.
"In most state systems, you earn good time credits from participating in programming that is intended to reduce your risk of reoffending, so those things make sense," Ring said. "Those are things that are at least connected, relevant, to releasing them early. This one seems like it's not, though and it just begs the question, like, how about two years off for a limb, for an amputee? What's going on here? It's dark."
González told Gizmodo in an email on Wednesday that the backlash against the bill was unwarranted and said he strongly supported inmate rights.
"I have family members in prison and have been a staunch supporter of inmate rights and reform," González said.
He went on to point out that the intent of the bill was to provide inmates with the opportunity to save the life or a family member or friend, the same right as any individual in the state. González also argued that the program would broaden the pool of potential donors and address the need for treatment options among Blacks and Hispanics.
"The same program could be established without a reduction in sentencing," González said. "We are open to having discussions, throughout the course of the legislative session, on whether a sentence reduction component is appropriate."
In addition, the state representative added that inmates would only be considered for donation "in exceptional circumstances" when there are no other suitable living donor options for the recipient.
Gizmodo reached out to García, the other sponsor of the bill, for comment on Wednesday morning but did not immediately receive a response.
Update 2/1/2023, 9:36 a.m. ET: This post has been updated with additional comment from Rep. Carlos González.