Did you guys know there is a Gizmodo subdomain where you can go for all things photographic? Yep! It's called Reframe, and it's where you'll find additional coverage of gear, techniques, news, and all kinds of great stuff related to the crafts of photography and videography.
Since it's basketball bracket season, NASA's Earth Observatory has been running a tournament of its own, putting a year's worth of great satellite images in head-to-head competition. The winner is a stunner.
---
G/O Media may get a commission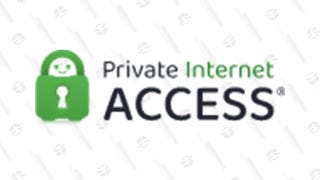 $3 per month
Private Internet Access | 2 Years + 2 Months Subscription
Blackmagic just announced a new camera, the URSA, a 4k cinema camera with some absolutely unique features like a 10-inch LCD display, dual RAW and ProRes recording, and a crazy swappable sensor and lens-mount design. All for $6000.
---
Adobe's Lightroom is a staple in the editing workflow of most photographers. The new, much-anticipated mobile version shows off a clever workaround for handling RAW files in a simple, if limited, interface.
---
Navigating the streets of country's biggest city makes for countless shared experiences. One such phenomenon is the well-known site of a corner-store umbrella lying disfigured during a rainstorm.
---
Almost exactly three years after Getty Images photojournalist Chris Hondros was killed by a rocket-propelled grenade in Libya in April 2011, there's a new book of his writings and photography. War is horrible.
---
Today Dropbox announced a new app just for viewing and sharing photos. It's called Carousel, and it allows and your friends to seamlessly share images between your Dropbox folders. But you might not want to give it a spin.
---
Sigma has been the darling of the lens world recently, producing high-performance products at reasonable prices. Its latest is the 50mm f/1.4 Art series lens, a long awaited addition to their line that we recently had the pleasure of trying out. You're not going to find much more lens for the price.
---
Sony's recently announced A7s boasts some pretty mind-boggling light sensitivity. Even though the camera hasn't reached the hands of the masses yet, Sony posted this low-light test to give you an idea of its ability to laugh at darkness.
---
When Panasonic introduced the Lumix GM1late last year, it was met with equal parts confusion and wonder. Is it really a good idea to pair such a tiny size with interchangeable lenses? To be honest, we're still not quite sure.