In today's Remainders: AT&T users log in to Facebook only to find unfamiliar faces; iPhone 4G rumors abound while AMOLED Apple Tablet rumors get shot down; and Northwestern's StatsMonkey robot takes hard stats and churns out baseball narratives.
Unfamiliar Faces
Over the weekend, some AT&T customers logged into Facebook only to find that they faces they were looking at were not their own. A network hiccup redirected some of the carrier's customers to other people's pages upon logging in on mobile phones. AT&T has acknowledged the issue but maintained that it only affected a "limited number" of users. Still, you'd think they wouldn't just brush this off. As more and more people are putting more and more of their lives on Facebook, shouldn't the security of these accounts be paramount? With all of the bad publicity in recent months—starting with the privacy settings fiasco and continuing through the revelation of a Facebook master password—this latest snafu doesn't do anything to restoring our confidence in the social network. [Geek.com]
4G Orgy Writhes On
Apple Tablet rumor-mongering must be getting boring, because these last few weeks have seen a conspicuous uptick in speculation on the next generation of Apple's smartphone. With the January 27 event just made official, a Tablet reveal is almost a certainty. But could we be getting some news on the new iPhone as well? Nowhereelese.fr put together this handy visual guide to all the rumors swirling around the iPhone 4G, but we're not sure how much stock we put in them: the render they're using is one we've all seen before, and some of their probabilities are downright batty. [Nowhereelse.fr]
G/O Media may get a commission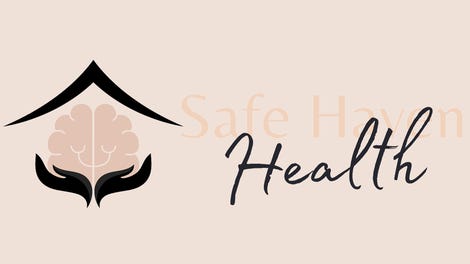 Addiction counseling
Safe Haven Health
AMOLED, Am I Right?
No, you're not. Today, Ars Technica argued the case against the 10" AMOLED Apple Tablet. This quote from Barry Young, Managing Director of the OLED Association, gets to the heart of the matter: "there's no real production of 10.1-inch panels." Right. Thing is, we already knew that. It's good to hear more official confirmation, though, and now we're thoroughly convinced that Apple isn't going AMOLED on January 27th. [Ars Technica]
Robowriting
StatsMonkey, a creation of Northwestern University's Intelligent Information Laboratory, is a robot that takes raw statistics of baseball games and fleshes them out into full narratives of the contest. It does so pretty well. Here's an example of a StatsMonkey screed:
UNIVERSITY PARK - An outstanding effort by Willie Argo carried the Illini to an 11-5 victory over the Nittany Lions on Saturday at Medlar Field.

Argo blasted two home runs for Illinois. He went 3-4 in the game with five RBIs and two runs scored.

Illini starter Will Strack struggled, allowing five runs in six innings, but the bullpen allowed only no runs and the offense banged out 17 hits to pick up the slack and secure the victory for the Illini.
Not bad, eh? Robowriting isn't necessarily a new idea, but this is the first time that I've seen an example that made me actually get a little nervous. At least there's no gadget-blogging robots. Yet. [NPR]