It was called "too big to fail" and labeled a monster. In some ways, it never quite lived up to what were, quite frankly, unreasonable expectations. In other ways, it kept on giving, even when we thought it was all over. As of yesterday, El Niño has left us.
In size and demeanor, the "very strong" El Niño resembled its ancestor, the famous El Niño of 1997-1998. El Niño was a victim of this hype, always being compared to what came before. But although we saw a few flashes of violent, Godzilla-like destruction, El Niño failed to deliver at its most critical moments, even while working closely with its friend and collaborator The Blob, which passed away earlier this year.
While the "conveyor belts" of storms never materialized for much of the Western US, El Niño left behind cataclysmic droughts, paralyzing blizzards, and giant tropical storms. It killed coral reefs. It gave California crabs. But it also had tender moments. It rather thoughtfully delivered some of the warmest Christmas weather in recent memory.
G/O Media may get a commission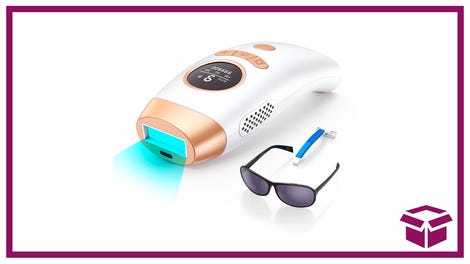 58% Off + Coupon
IPL Hair Removal Device
El Niño is survived by its alter ego La Niña, which likely would have cooled things down except for the part where we fucked up the entire planet. Now the US is likely going to see another hotter-than-average summer. And there won't be any El Niño to save us when it's over.
Tonight, we light a palm tree in your honor. Rest in peace, my friend.