Cops on Segways are so 1993 and no one takes them seriously. That's why San Francisco now has cops on quadskis, the ATV that turns into a jet ski that turns whoever's riding it into a kind of poor man's James Bond. And at least one of them is being used to patrol the San Francisco Bay during baseball games.

Fans at last weekend's Giants game were tickled by the presence of a quadski-straddling cop in McCovey Cove, the body of water that curls around AT&T Park. Those watching the ballgame from their boats snapped photos, and the amphibious vehicles were even shown on the game's television broadcast.
The quadski is not some new vehicle designed just for keeping an eye on floating baseball fans—we wrote about it here at Gizmodo nine years ago, Jalopnik reviewed it last year, and it will be very familiar to fans of Top Gear. San Francisco has what looks like the Quadski XL, which can go 45 mph on both land and sea, and now retails for about $50,000.
G/O Media may get a commission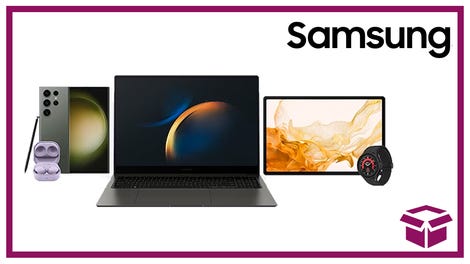 24 hour deals
Discover Samsung - Daily Deal
But don't worry, SFPD did not spend public funds on this, according to SFist: "The vehicle was a gift from Salesforce.com CEO Marc Benioff." He gave three to the city.

The quadski has already made waves in the crime-fighting world, too: Dubai's police force has its own fleet of quadbikes (OF COURSE). But beyond the flash-factor, is something like this really necessary for SFPD? Like how many times has a suspected criminal gave chase on a motorcycle through city streets then ditched the bike and leapt into a boat—except for that one time on Baywatch?
Although baseball does brings out the crazy in people and maybe, just maybe, a cop would need to act so quickly to save a life he wouldn't have time to switch vehicles. Just the other day a guy jumped off the stadium concourse into the water to catch a home run ball. No one was hurt, but the quadski might have dramatically rescued him, towing him safely from the crime-ridden waters of McCovey Cove.
Follow the author at @awalkerinLA