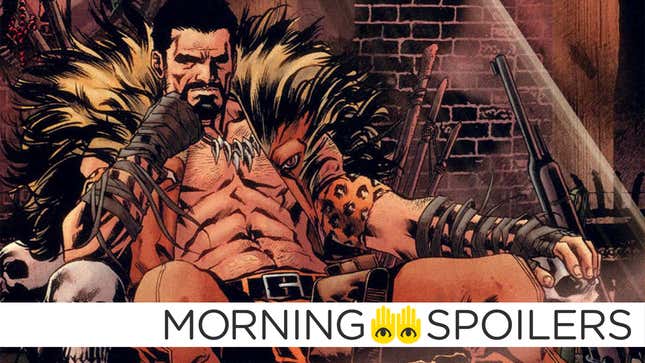 The first set picture from the Sonic the Hedgehog movie has emerged. Shane Black talks Predator reshoots. Fox says its Buffy revival is still a way off. The CW's potential Batwoman show could start filming sooner than expected. Plus, what's to come in Cloak & Dagger's second season. To me, my Spoilers!

Boogeyman's Director Talks Working on Bigger Budget Horror

Kraven the Hunter
Collider reports that Sony's in-development solo film based on Marvel's infamous big game hunter has landed Equalizer 2 screenwriter, Richard Wenk.
---
Bloodshot
Lamorne Morris has joined the cast Wilfred Wigans, "a young scientist who becomes Bloodshot's unlikely ally." [Deadline]
---
Sonic the Hedgehog
A new set photo references the game series' classic opening level set, the Green Hill Zone.
---
The Predator
Collider spoke to Shane Black for a full fifteen minutes about the recent reshoots in Vancouver.
Part of it was we were trying to jam a lot into a five-pound bag. So we had a big appetite. One of the things about that was if you want to do all of this stuff with this much money, you probably need to shoot during the day because during the night would be prohibitive. To our chagrin, and it's one me, when we saw the footage during the day, the climax of the movie, *exasperated sigh*, it doesn't look right. It doesn't look scary in the daytime. Then we decided to streamline the plot so we could go back up and really concentrate on the scarier elements of doing it at night. So literally, as they've said, the difference is night and day. We took everything out of day and put it into darkness.
Meanwhile, Coming Soon has a thermal vision poster.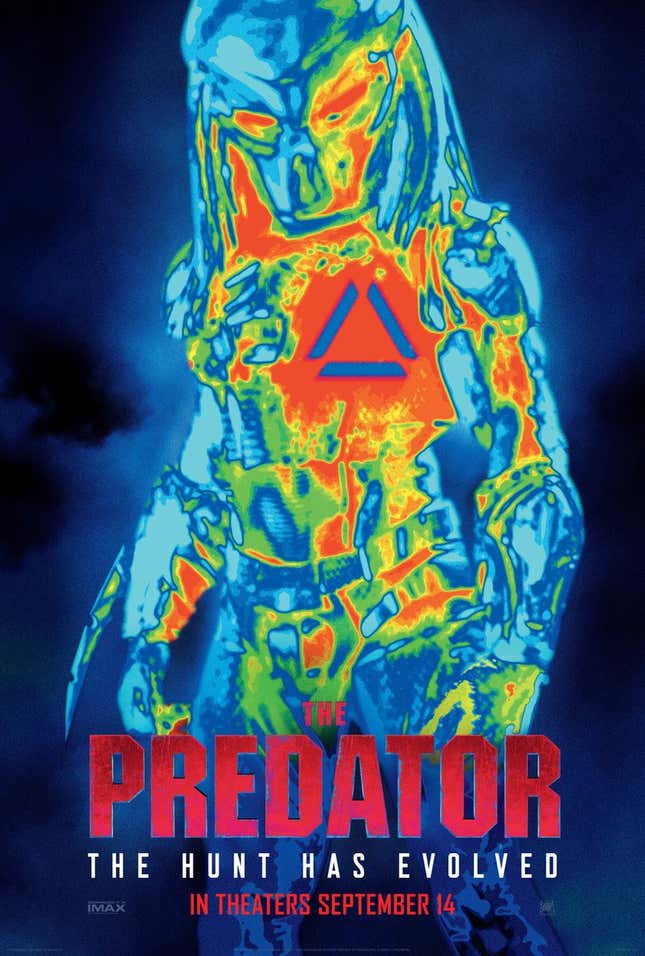 ---
The Meg
Coming Soon also has this RealD 3D poster for The Meg, which unfortunately misses the opportunity to evoke Jaws 3D.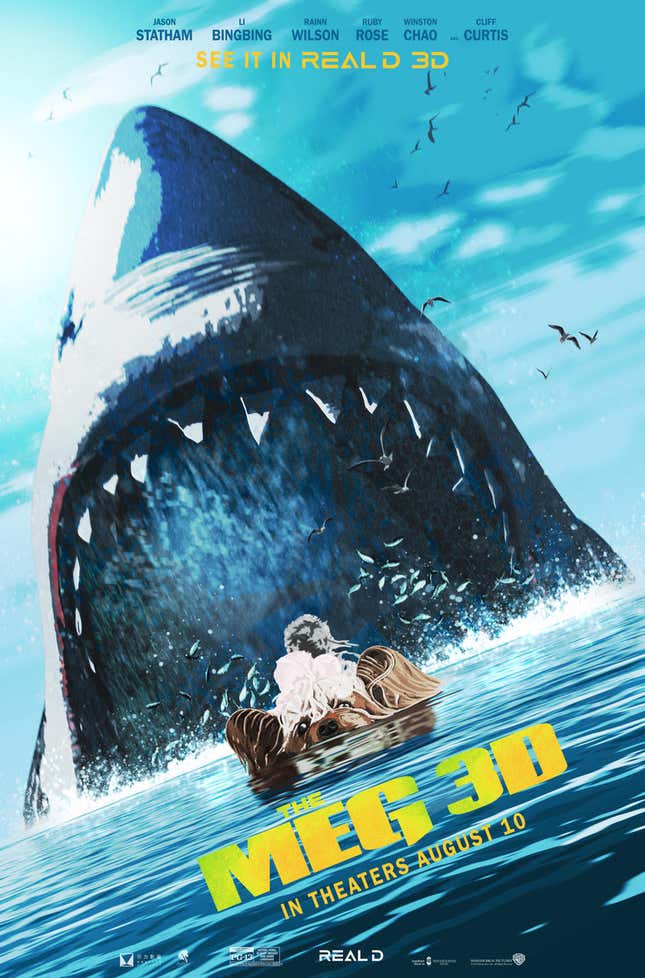 ---
Aquaman
Elsewhere, a young Arthur Curry is bullied for "talkin' to the FISH" on the latest motion poster. Jokes on them, 'cos he grows up to look like Jason Momoa. Oh and like, be King of Atlantis, I guess.
---
Smallfoot
Warner Bros. has released the final trailer for their animated yeti movie, Smallfoot.
---
Buffy the Vampire Slayer
Speaking at TCA, Fox TV's Gary Newman says the show is still in the very early stages:
There's actually no script to see. We've sat down with creators and had conversations with them about it. It's a very exciting prospect. It's fairly early. We haven't pitched it to any possible licensees yet, all of that is still to come. We're thrilled that Joss has engaged Monica who he worked with on one of his other series. She's the person who is day to day on it. She has a great take on the show.
[Deadline]
---
The Flash
Susan Walters is confirmed to return in season five as Caitlin's mother, Dr. Tannhauser.
---
Batwoman: The Series
Geeks World Wide alleges that the CW's Batwoman TV series is looking to begin filming in Spring 2019. Still no word on who will play Kate Kane.
---
American Horror Story: Apocalypse
Billy Eichner hyped the "insane" new season on Twitter.
---
Cloak & Dagger

Finally, a quick promo for season two teases Detective Brigid O'Reilly's transformation into the gaseous vigilante, Mayhem.
---
Banner art by Jim Cooke.