SoundHound, a voice AI company that laid off 40% of its employees earlier this month, announced Tuesday that it had successfully raised $25 million in equity investment. That funding brings good news for the laid off staff, three of whom previously said what measly severance they were offered—just two weeks, no health insurance—was conditional upon SoundHound securing new investment, as exclusively reported by Gizmodo.
SoundHound was blunt in a statement on the investment: "Confirming our funding news and that former employee severance will be paid per the terms of the severance agreement," a company spokesperson wrote. After publication of this story, two former SoundHound employees showed Gizmodo emails they received from the company confirming they would in fact receive their severance following the new investment.
"The cash severance payment, as outlined in your separation agreement, will be issued via direct deposit on Tuesday, January 31st," the email read. The email confirmed Gizmodo's previous reporting that the cash portion of the severance was "continent on the company receiving new financing."
The company announced the new investment in a press release, explaining the funds come from a "diverse set of financial and strategic investors." SoundHound said it's also in the process of refinancing its current debt and moving into a"minimally dilutive facility." The company said it expects the new funding plus its recent staff reductions could result in cost savings "in excess of $60 million" for the fiscal year.
Former employees who lost their jobs in the layoffs estimated the company cut around 200 staff members. SEC filings submitted by the company earlier this month show it expects to take on $4.4 million to $5.2 million in charges related to severance payments, employee benefits, and share-based compensation. The company remained optimistic about its future in a statement, anticipating "an explosion in conversational AI."
G/O Media may get a commission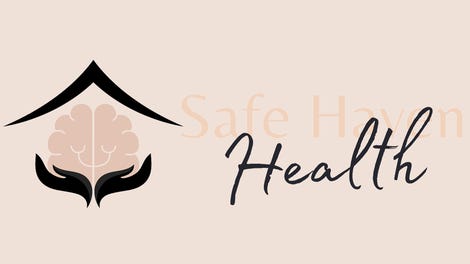 Addiction counseling
Safe Haven Health
SoundHound—which went public via a SPAC in early 2022 at a $2.1 billion valuation—includes high profile brands such as Mercedes-Benz, Snap, Netflix, and others amongst its customer base. The company also has a pair of mobile apps called SoundHound Music and Hound, which are used for music discovery like Shazam and for voice search assistance, respectively.

Despite its former success and period of rapid growth, the company, like so many others in the tech industry, saw its fortunes turn last year. In November, SoundHound laid off around 10% of its staff and imposed salary reductions of up to 20% for others. That damage was just the beginning. Less than two months later, Gizmodo broke the news that the company was enacting even more severe cuts. Three former employees estimated at the time the layoffs took out nearly half the company. SoundHound's recently released SEC filings claim it reduced its workforce by roughly 40%.
"When we set course in early 2021 to become publicly listed, high tech companies like SoundHound were the darlings of the investor community," SoundHound CEO Keyvan Mohajer wrote in a note to staff earlier this month. "Companies who could achieve high growth, despite high costs, were seen as engines of a future economy. However, as a result of changing economic conditions, including high interest rates, rising inflation, and fears of recession, companies with our profile became much less desirable."
Though tech layoffs are unfortunately a dime a dozen these days, former SoundHound employees speaking with Gizmodo expressed horror with the "pitiful" severance packages they were offered, particularly when compared to the generous exit offering provided by other tech firms in recent months. Worse still, employees expressed confusion and frustration over the firm's decision to make severance conditional upon additional funding.
"I'm actually quite shocked by the way the layoffs were handled," one of the laid off employees told Gizmodo earlier this month. "I was expecting a 17-year-old company, which is now a public company, to at least provide bare minimum severance."
Update, 1/26/23, 9:36 A:M: Added new details on severance package payout.