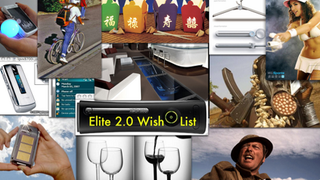 Zune Phone Interface Revealed? Patents, patents are so fun. We should share them with everyone. Seriously, it looks like a Zune Phone interface to me.
A-VSB TV Everywhere—Mobile TV is coming to the states, check out the wacky Samsung demo that we went on today.
Samsung Plays Both Sides—That's right Samsung is the latest to start playing for HD DVD & Blu-ray with the announcement of the BD-UP5000
Sidekick ID—The latest Sidekick has broken free from the labs, check out the first pics of it in the wild.
OWC 160GB Portable Drive—Bus powered, 160GB, 7200rpm, and you can connect it using USB 2, Firewire 400, or Firewire 800.