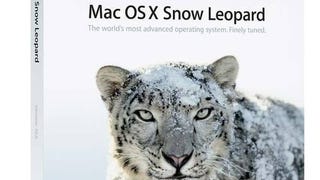 Don't hold your breath for the ZFS filesystem to appear in any future Snow Leopard updates. A message yesterday on the project's homepage very clearly acknowledges that development has stopped completely.
A new version of Mac OS X 10.6 Snow Leopard—labeled 10A335—has hit developers. Apple hasn't mentioned any new features or bug fixes, however. The Server version—which was released alongside—does come with an easier to use version of Podcast Producer, new spam mail filters in Mail Server, and other niceties.
Sevenmac Magazin got themselves some screenshots of Apple's new OS X update, Snow Leopard, and it looks like apps with 32-bit modules will need to run in 32-bit mode even if they are 64-bit.
Snow Leopard, that eagerly awaited rebuild of the Mac OS X, could be coming in the first quarter of 2009, if you are to believe Apple engineering director Jordan Hubbard's "presentation slides" from the LISA '08 conference. The next version of OS X won't come with too many crazy new features, but it does offer …
There might be more to Snow Leopard than meets the eye, as rumors have emerged outlining tremendous cuts in application size for 10.6. Mail.app will drop from 287MB to 91MB, iChat from 111MB to 52MB, and iCal from 89MB to 48MB. Cuts are practically universal, with already small apps like the 13MB Calculator, 15MB…
The NY Times has a good interview with Steve Jobs in which Apple's CEO lets fly with very quotable, very understandable quotes about OS X 10.6. We already heard the details, but it was still hard to wrap our head around why Apple would make an operating system without many visible features and just go and change…
Yep, you heard right: Apple showed off the OS X 10.6 Snow Leopard, due out in a year, to the attendees at WWDC, and let some details slip to the public, including:

• Optimization for multi-core processors

• GPU friendly (actually GPU utilization of highly parallel tasks generally done on a CPU)

• Supports…
As unlikely as the rumor is that OS X 10.6 is going to debut at WWDC next week, both Ars Technica and TUAW have independently verified from their sources that the next version of the OS could be coming as soon as Macworld 2009. Ars also says that the code name is Snow Leopard, which on the surface latches on weirdly…