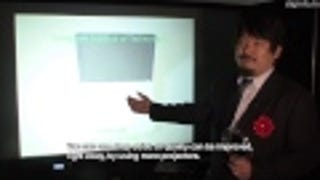 With most 3D TVs you'll see a headache-inducing double image unless you're wearing a pair of polarizing or shutter glasses. But researchers from the Shirai Lab at Japan's Kanagawa Institute of Technology have developed a remarkable screen that can display both 2D and 3D images at the same time, without the…
Some images of what's alleged to be Android 4.4 appeared over the weekend, with screen captures of a phone supposedly running the new KitKat release giving us a look at what may be Google's ever-so-slightly redesigned new mobile OS.
It's honestly gotten to a point where it's almost impossible to find a two-dimensional version of a major 3D movie release. For those of us just want our eyeballs back? 2D Glasses are here, they're real, and they're ready to flatten whatever Hollywood throws at 'em.
The HTC video driver controversy might be coming to an end, as the promised software fix may or may not be released soon. Why the uncertainty? Because HTC themselves didn't specify whether this update even fixes it, not confirming one way or the other that on it enabling Qualcomm's 2D or 3D graphics support. Actually,…
The trick here is teaching computers to understand the geometric context of objects in a scene. And yes, we hear you. Consider the possibilities for porn. Indeed.