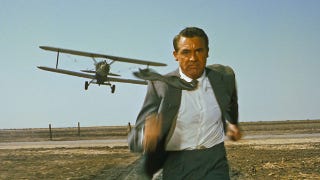 If you haven't learned anything interesting today, watch this fascinating history lesson on how the aspect ratios we know (16:9, 4:3) became the standard of what we see. For any film geek or ratio nerd, it's a lovely trip back into time where things can become standard by just doing it for a long time.
Apple's got a convenient AirPlay-Enabled Apps section in the App Store for you to browse through, in case you want to test out your new iOS 4.3 to Apple TV functionality. I'm confused as to why Martha Stewart Makes Cookies needs AirPlay, but who's to say that it doesn't? (She'll cut you if you do.) [iTunes via 9to5Mac]
Apple's addressed the problem of kids buying in-game items with meatspace money by adding a password requirement in iOS 4.3, even if you've already entered in your password within the last 15 minutes to buy the game itself. The problem? iOS 4.3 is only available for the last two generations of iPhone, iPad and iPod…
The Gold Master—final version before the release—of iOS 4.3 is now available for developers. We're going to check it out and see if there are any new features Apple snuck in at the last minute. Just 8 more days before the actual release for regular folks. [Apple]
I got excited about the Olympus EP1—and not because I saw it fondled by scantily dressed girls—but this leaked Panasonic Lumix GF1 Micro Four Thirds has awakened my pantsing instinct. You'll be mine, you pseudo-german hottness you.