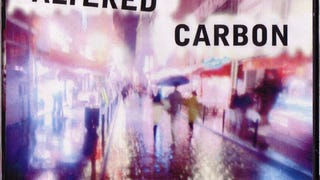 When you're writing a SF novel, you have none of the budgetary and practical constraints that hinder SF TV shows and movies. You can have a giant space squid eating the Moon if you want. There are literally no constraints — except for the need to make sense, says Monster author A. Lee Martinez:
Just because most science fiction and fantasy is read by humans (well, probably almost all of it) doesn't mean our stories must have human protagonists, pleads Monster author A. Lee Martinez. Where are the robot and monster narrators?
A working stiff who collects cryptobiological specimens and keeps them from menacing the hapless citizenry encounters a mundane woman who weird stuff constantly happens to. A. Lee Martinez's Monster feels like a sillier version of Joss Whedon's Angel.