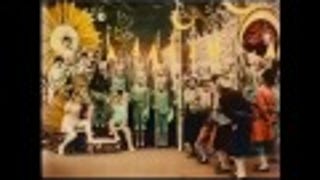 Martin Scorsese's Hugo celebrates the life and creativity of film mastermind Georges Méliès — and now Méliès' most famous film Le Voyage Dans La Lune is finally restored in its original color. Check out the first clip from the restored print — with the new soundtrack by French pop duo Air.
Silent movie director, inventor and magician Georges Méliès is easily the grandfather of science fiction film. We even included his adaptation of Jules Verne's 1866 novel The Adventures of Captain Hatteras "The Conquest of the Pole" in our Top 50 Scariest Films of all Time. But you probably know him best as the man…
Science fiction cinema turns 107 today with George Méliès A Trip to the Moon, which debuted in France on September 2, 1902. Watch as silent astronauts construct a rocket ship, put out the moon's eye, and fend off irate aliens.