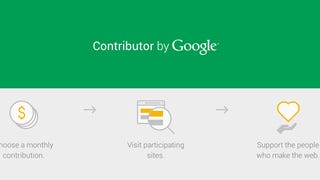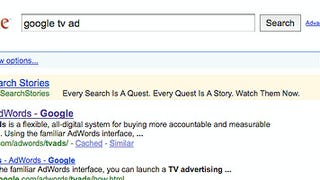 Santa Clara University law professor Eric Goldman takes a look at what happens when Google enters its own ad auctions—and doesn't like what he finds. A version of this article originally appeared at Search Engine Land.
MediaPost reports that Apple's next next big thing, after iPads invade the world next weekend, will be iAd, a mobile advertising platform to be debuted April 7. Coffee dates and patent suits aside, this could be the true Apple-Google battleground.
• The FBI wants to install 150 digital billboards in 20 US cities in the next few weeks to show fugitives, missing people and gadget bloggers. [Network World]
• Oft-discussed Radiohead will have a live webcast concert at midnight on January 1. It's almost cool to stay home on New Year's Eve now. [Pitchfork]
• Google…
The impending onslaught of ads coming to everyone's cellphone just got a little bit more inevitable with Google announcing AdSense for Mobile. The new ad network brings Google contextual ads to the smallest screen for the first time—its current mobile ad service, AdWords, only does search result ads. Like regular…
Apparently, YouTube's been quite busy behind the scenes, despite being shunned by Viacom. The NYT reports that they've managed to line up over 1,000 partnerships with content providers at a pace of 200 a quarter, most of them smaller, independent outlets.
Using its nearly ubiquitous AdSense network, Google is going to start delivering video ads from The Wall Street Journal, Life/Style Television and others to a small group of sites that choose to test the new program. Like their standard text ads, the video ones will be determined contextually. Of course, we can expect…