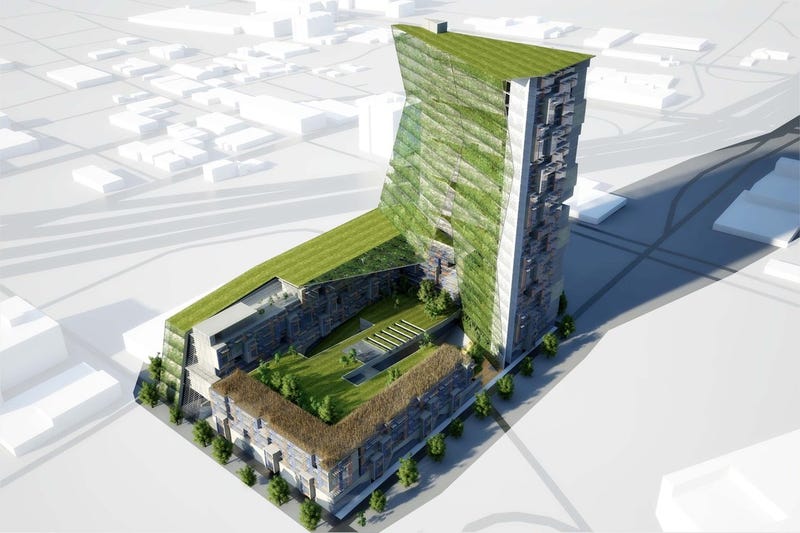 If our planet is going to support an extra four billion people by the end of the century, we'll need to find some creative new ways to feed ourselves. One option would be to turn buildings into farms and grow our crops in the air. Another: To install networked food computers in everybody's home. I'm not even kidding.
An aeroponics system called the Replenishing Tower is living in our kitchen, and it just gave me fresh-from-the-roots lettuce and basil for a sandwich. Fresh vegetables are within reach all year long in the future.
If humans are to colonize space, how will we manage sustainable agriculture? Enter the science of aeroponics.

If you were to attempt to raise a garden utilizing only lunar or Martian soil, chances are that your precious plants would either die a horrible death or survive albeit malnourished.
Using the Aerogarden to grow plants without soil is by all means a neat idea, but the product isn't exactly urban chic. We like this concept more.
Some of you may look upon trees as villains after our shocking exposé on the subject, but it turns out that scientists can cultivate trees to bend their branches to our will. Using the technique of aeroponics — growing plants exclusively in air, like tropical hanging orchids — a company called Plantware hopes to…