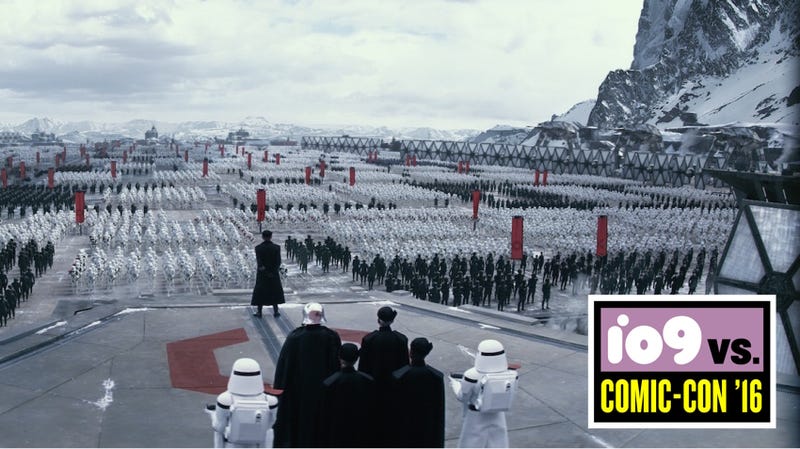 As the new Star Wars canon expands beyond the movies, Chuck Wendig's Aftermath trilogy has been the most important source of information about the era between Return of the Jedi and The Force Awakens. At the Star Wars Publishing presentation at Comic-Con, Wendig hinted about what we should expect from Aftermath:…
Could Red Sonja be getting her own TV show? That Charmed reboot is still happening. Ben Affleck says Batman is scared of all superheroes in Batman v Superman. Javier Grillo-Marxuach offers an update on Xena. Plus, new 10 Cloverfield Lane pictures, and Flash set pictures tease a new villain. Spoilers Get!
Last week's "Force Friday"* wasn't just about the release of new Star Wars toys. It also heralded the start of "Journey To The Force Awakens," a planned series of stories detailing the 30 years between Return of the Jedi and the new film. Here's everything we know so far about the formative years of Disney's new Star…
The US Navy has published photos of the aftermath of the F/A-18D crash. They clearly show the damage on the apartments that got hit, along with the foam-covered grounds. It's amazing how lucky the residents and the pilots were.
Well, we'd be screwed for one thing. Plus it's doubtful that the chunks of the moon would remain identifiable and intact like they are in this piece of concept art... but it's still haunting and beautiful. It's strange to imagine something that's been hanging in the sky your whole life plummeting into your world, but…