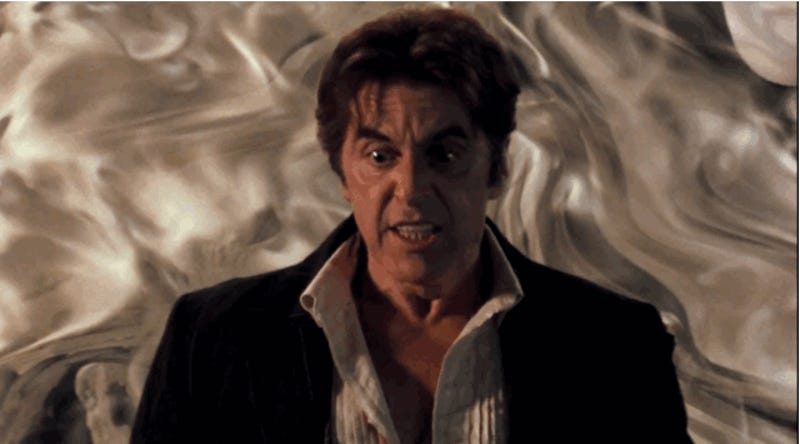 I am here to testify that if you've only witnessed The Devil's Advocate on TNT, your soul is unclean. Until you have witnessed the holy incestuous orgies and drunk of the sacred monologue spittle of Al Pacino, you will not be saved from the mundaneness of modern-day cinema. Come with me and I will make you a believer.
Point: As my fellow Jalopnik readers would agree, the thought of an au-to-MO-bile running on some coffee beans is equally laughable and insulting. Counterpoint: As my fellow coffee drinkers would agree, this is an utter disgrace to our holy bean.
S1m0ne deserves way more of a cult following than it has. The movie, from Andrew Niccol (Gattaca) features Al Pacino giggling like a schoolgirl as he puppeteers a virtual actress through an interview.