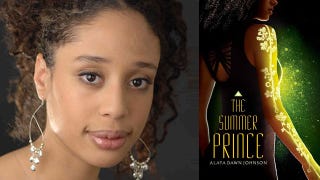 Welcome to the monthly meeting of the io9 Book Club. In April, we read The Summer Prince, by Alaya Dawn Johnson. Jump into comments to get started talking about it!
Alaya Dawn Johnson's The Summer Prince takes place in Palmeres Tres, a far-future Brazilian city ruled by women, where every five years a Summer King is elected to help rule for a year. Feted like a rock star, at the end of the year the Summer King selects a new Queen and is killed to guarantee his selection is…
Want to help make the future of science fiction more diverse — and possibly win an e-book reader full of amazing writing by writers of color? Enter the Carl Brandon Society's drawing to support the Octavia Butler Memorial Scholarship fund.