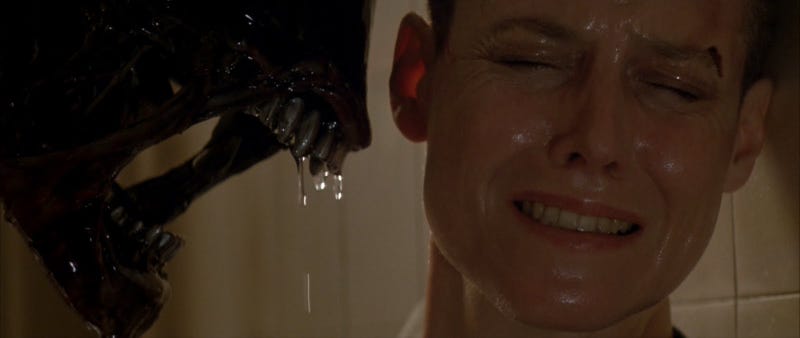 News of filmmaker Neill Blomkamp's hypothetical Alien movie has been swirling for the better part of two years. In that time, we've heard so many rumors and quotes about it that it's hard to keep them straight. But a new one is a clear as crystal.
Stunt casting is a long tradition in science fiction and fantasy, but it's only gotten more common lately. Films and TV shows will cast a famous actor — or someone who used to be in a Joss Whedon show — to spark interest. Sometimes, it's just unnecessary. But here are a bunch of cases where it was the perfect casting.
With Ridley Scott's Alien prequel, Prometheus, around the corner, it's time to look back and ask: What does your favorite Alien movie say about you? The answers may surprise you!
When Summer Glau's Terminator started ballet dancing for no particular reason in a recent episode of Terminator: The Sarah Connor Chronicles, it totally made sense: She's just another android/robot who wants to be human. Like the guy in this classic Johnnie Walker Scotch ad. It's like the fourth rule of robotics: The…