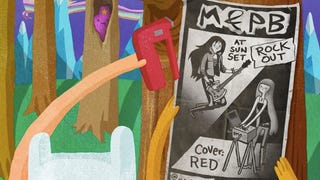 It's Comic-Con this week, and there are, rather fittingly, a ton of new reads on the spinner racks. First off, we have the Adventure Time: Marceline And The Scream Queens miniseries penned and illustrated by Meredith Gran of the webcomic Octopus Pie:
Mark Millar says he's had lots of interest in American Jesus, his story of the Second Coming, now that Wanted has made money and Kick-Ass is looking promising — and he may work with Kick-Ass director Matthew Vaughn on it. But studios were really nervous about the subject matter, and studio execs asked if they could…
Never mind religion in Battlestar Galactica - is Christianity becoming the new trend for genre entertainment? While NBC's Kings retells the story of King David, American Jesus brings Jesus back for a whole new audience.