Amp'd kick-the-bucket Q&A updated: new expiration date is July 31. To quote it out of context: "Potentially." [Amp'd]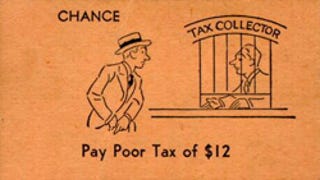 Amp'd Mobile, after recently filing Chapter 11, has announced that they will be shutting down on July 24th at 12:01am. The announcement was made, ironically, through a text message to subscribers. For those who have prepaid for minutes or have outstanding credit, please note:
Amp'd Mobile, that odd high-speed wireless service aimed at the younger folk, have teamed up with giant video game purveyor Electronic Arts. Looks like you'll soon be able to download 15 games, including Madden NFL 06, Need for Speed Underground 2 and The Sims 2 which could be more than mildly addicting on a…
Amp'd Mobile [WARNING: Hella Flash], the only mobile carrier that uses Shakespearean contractions, is aimed at the children. Those crazy kids love their cell phones, you betcha, so Amp'd is going to give them a nice slider Kyocera slider phone called the Jet.