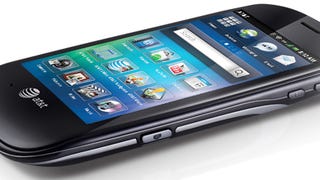 Dell's been touting the world's lightest Android phone since March, and today the little guy is officially hits the scene for $100 with a 2-year AT&T contract. Too bad its operating system is over a year behind.
The Hero feels more substantial than HTC's previous Android handsets, but the hardware—and the software, to a certain extent—will be familiar to anyone who's used the company's other hardware. It's all just a bit, well, nicer.
Android 1.5, otherwise known as Cupcake, has caused way, way more grief than any incremental cellphone OS update has a right to, is finally, truly pushing OTA—not just developers, not just Brits, but to regular American G1's. This, I promise you hope, will be the last we ever have to speak of it. —Thanks NiGHTS,…
We've received a few tips that a certain, baked-goods-themed update has been pushed over the air to some G1 users this morning, bringing video recording, an onscreen keyboard, and plenty more. So, G1ers? —Thanks, tipsters!
Small touch, but maybe the coolest thing I've seen in Android's Cupcake: Live Folders are home screen widgets that let you peek at email, playlists, RSS feeds and more without opening the full app. [Cnet]
Google has announced that the Android 1.5 "Early Look" SDK is now available to developers, and man, does it bring the features. Check out the list below.
So this iPhone OS 3.0 was unveiled today (have you heard of it?), and since it's not the only new/updated OS launching this year, I wonder: which upcoming OS are you looking forward to most?
The home screen folders are kind of cool, although at this early stage all they offer is a folder view of your contacts (all or starred). On display is also, of course, the soft keyboard, as well as a few UI brushups. A few other features touted as new here aren't actually new to Cupcake, and on the whole, not a lot…