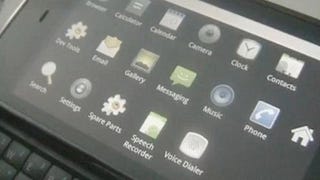 Nokia would be doing much better if they'd announced last week that along with ditching Symbian for high-end devices, they were adopting Android too. Sadly, they're sticking with MeeGo—but as this video demonstrates, you can Androidize it yourself.
Google may've let Froyo out of the bag, but until the networks and manufacturers release it that won't mean anything to those ready to kick Android 2.1 to the curb. Sprint and Motorola's (rough/unconfirmed) plans are detailed below. UPDATE
When Google says the T-Mobile G1 will never get Android 2.2 Froyo because there's not enough space for the OS to fit in the flash space, the dev community thankfully doesn't listen. The folks at the xda developers have gotten a "very Alpha" build of 2.2 ported to both the T-Mobile G1 and myTouch 3G and it's sort of…
The story goes that this phone was left in a corporate Verizon gym in Washington, but before it was remotely locked the finder saw a text message confirming it was "unreleased". What is it? Why, the Motorola Droid Shadow.
Froyo has been on the cards longer than I can remember, but thanks to a TechCrunch exclusive we now know that Android 2.2 will also support USB tethering for data connection, plus be able to create Wi-Fi hotspots.