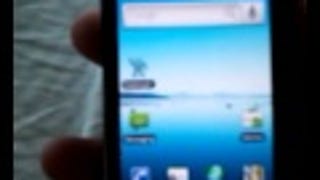 I like my Android phones plain and vanilla, stock with no custom layers. Some XDA folks think the same because they've rigged a Samsung Galaxy S to ditch Touchwiz for the stock (read: better) Android 2.1 experience.
This magic SIM card from SK Telecom is a long way off from being commercially viable. But so help me, when someone stuffs this much information into a single SIM, I'm going to stand up and take notice.
Well shoot—the Kogan Agora, widely believed to become the next Android Handset (as well as Australia's first), is now delayed indefinitely. The reason: potential future compatibility issues with the smartphone's screen.
TechCrunch is reporting that Motorola is getting pretty serious about Android, with immediate plans to expand their dedicated project team from 50 to 350. If true, this could mark a turning point for Motorola, whose phones have been seeming less and less competitive every day. While putting more than a few eggs in…
USA Today mostly rehashes what we've heard about Google's plans, but they add a few unique contributions to the growing rumor pile. First, they peg Google's partners as "includ[ing] Sprint, Motorola, Samsung and Japanese wireless giant NTT DoCoMo"—WSJ is betting Sprint, T-Mobile, and HTC, with Samsung and other…
The Wall Street Journal tweaks the hype for Google's supposedly hours-away mobile announcement with a boilerplate of speculation about how Google's open platform will bust open the wireless industry by igniting "a race among Silicon Valley developers, long shut out of the wireless industry, to come up with new…