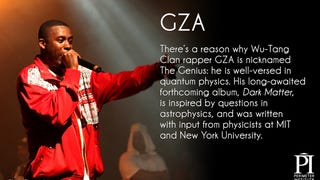 Everybody knows that futuristic robots are going to take our jobs. Jobs in food service, farm work, and perhaps most importantly, monarchy.
Last week we looked at the odd 21st century phenomenon of politicians shaking hands with robots as if they were human. We learned a lot about the potential robot uprising, but we also discovered that one politician in particular always seems to be hanging out with robots: German Chancellor Angela Merkel.
The recent dustup over the NSA maybe monitoring German chancellor Angela Merkel's phone looks like peanuts compared to the latest Snowden-fueled revelation. It turns out, the agency has actually been spying on 35 world leaders—three five!—and encouraging other departments to shovel more contact information their way.
A group of hackers has captured the fingerprints of the German Interior Minister as a protest against plans to use biometric data in e-passports. The latest edition of their magazine, Die Datenschleuder, contains a plastic foil that reproduces the whorls and swirls of Wolfgang Schauble's digit, meaning there are 4,000…