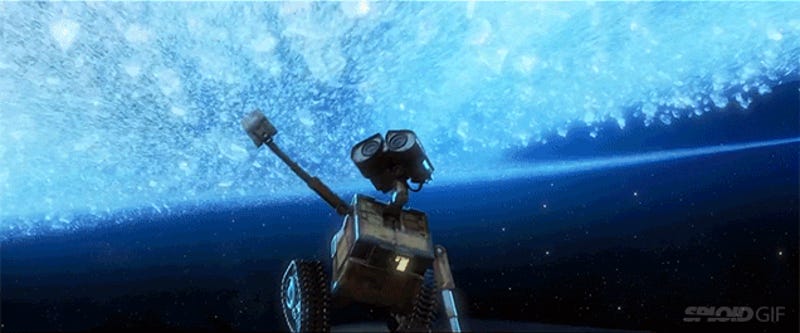 Some animated movies aren't just cartoons for kids but paintings that have come to life, art that's in motion and the realization of the imagination. It takes a lot of work to make an animated movie and CineFix has come up with a list of what they think the top 10 most beautiful animated movies are.
Irina Neustroeva made this incredible video that mashes up 75 years of opening title sequence for animated movies. There's 234 films here including all your favorites like Toy Story, The Lion King, Shrek but also a lot of lesser known flicks and completely forgotten animated movies too.
A massive robot addresses the media, in this awesome new still from Astro Boy, the movie that might actually be too beautiful for its own good. Every still so far has looked desktop-pattern amazing. Update: Another image really is below.