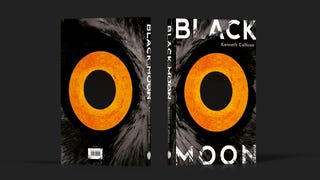 Writer-director Mike Cahill made an impression with Another Earth, which used a science-fiction premise as the backdrop for a personal story. In his second feature, I Origins, the science-fictional premise is front and center — and you can see the downside of trying to tell a personal story about huge science-fiction…
Mike Cahill's new movie I Origins, out tomorrow, is about a molecular biologist studying the evolution of the human eye. And Cahill tells io9 he was absolutely determined to get the science right — not just having scientific advisers, but giving them headphones and planting them in front of monitors on set.
Today sees the release of White House Down, which is the most Emmerichian film ever produced. But meanwhile, you could also enjoy Europa Report on VOD or Byzantium in select theaters. Tons of low-budget science fiction and fantasy movies are more exciting than your average big summer blockbuster. Here are 25 of them.