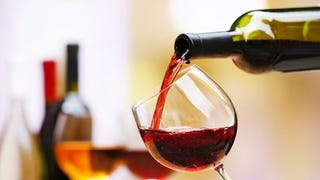 The antioxidant resveratrol, which is found in red wine and other foods like nuts and soy, is known for its ability to decrease incidence of heart disease and other illnesses, leading some to call it the "elixir of youth." Researchers at the Scripps Research Institute now have an explanation for how it works.
From improving heart health to alleviating the effects of depression, dark chocolate is renowned for its remarkable health benefits. A recent study now points to one of the reasons why — and it has to do with dark chocolate's unique chemistry, plus the microbes in our stomach who find it equally delicious.
I lived in Italy for nearly 20 years, and it's difficult to imagine Italians tolerating anyone tampering with their precious tomato, the main ingredient in their all-important "gravy." But they seem to be O.K. with the newfangled "Realtomato" showing up in their caprese salads and Margherita pizzas.
Drinking can wreak havoc on your insides, and not just the relatively short-lived brand of havoc brought on by a one-night drinking spree. We're talking long-term damage to the mucous membrane of your stomach that can give rise to all manner of gastrointestinal disorders, including ulcers, colorectal cancer, and…