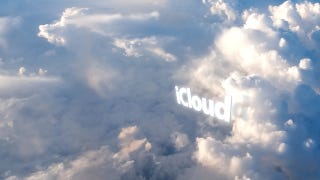 The battle for the cloud. That's what keeps Google, Amazon, and Apple execs and engineers up at night. That's where the next generation of tech dominance is going to be won or lost. Unless, as the WSJ suggests today, Apple's already won.
Apple made the bold move of pre-announcing its WWDC offerings last week, but we're sure there will still be surprises aplenty. Be sure to check out our liveblog today for breaking news; in the meantime, here are our predictions:
So iCloud might be free for users, then cost $25/year after that. Sounds fair. But what about the music labels? Apple's reportedly paying the four big labels between $25 - $50 million each, according to the New York Post.
We already knew what Apple's 500,000sq/ft iCloud data center looked like thanks to some sneaky filming, but if you were to previously type in "6081 Startown Road" to Google Maps, you'd see nothing but green fields. Until now.
Apple's ginormous data center in North Carolina has—or had?—been shrouded in mystery for some time now. But did you know that they just inked a deal on another iData haven, nearly as big, in SoCal? But what for?