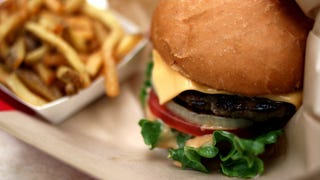 The world's premier artificial, $300,000 3D-printed burger lab-grown finally its way into human mouths today. Turns out it tastes pretty weird. Go figure.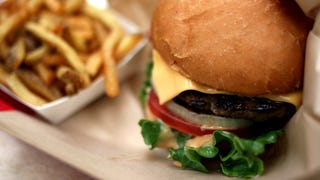 The prospect of lab-grown meat has intrigued both vegetarians and environmentalists for years. Humans eat about 240 billion kilograms of meat each year — a voracious demand for animal protein that has resulted in environmental degradation, cruelty to livestock, and the spread of dangerous diseases. And now, owing to…
We've already talked about lab-grown meat before and the challenge of making it resemble real meat in both taste and texture. But once that feat is accomplished, it will cost $345,000 to produce a single, artificially-made hamburger.
PETA doesn't mind if you eat meat; they just want that meat to not be from a dead animal. The organization cares so much about this that they've offered up a $1 million prize to the first scientist that can create meat that's "sufficient to market in at least 10 U.S. states at a price that is competitive with…
A team of researchers hope to create lab-grown meat by 2009 that smells and tastes just like the real thing. The ability to grow small quantities of muscle using stem cells is routinely done by scientists, but now they're looking to bring mass quantities of synthetic meat to supermarkets. One of those researchers,…