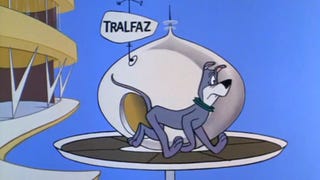 This is the 15th in a 24-part series looking at every episode of "The Jetsons" TV show from the original 1962-63 season.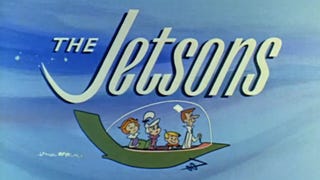 It was 50 years ago this coming Sunday that the Jetson family first jetpacked their way into American homes. The show lasted just one season (24 episodes) after its debut on Sunday September 23, 1962, but today "The Jetsons" stands as the single most important piece of 20th century futurism. More episodes were later…
The Astro A40 is the premier chat-ready 5.1 surround sound gaming headset on the market, compatible with Xbox 360, PS3 and PC. But unlike the Turtle Beach X41, it's wired.
Garmin has just announced a successor to their original Astro GPS dog collar. With a new more rugged and flexible design, the Astro DC 30 can track your best friend for up to 30 hours at a time, depending on the variable update rate. And while it still needs to sync with the Astro pocketable base station unit, that…
Must-see TV shows are futuristic classics that shouldn't be missed. Of course, not every must-see is perfect. That's why we've rated them 1-5 on the patented "crunchy goodness" scale.

Title: The Jetsons
Date: 1962-1987

Vitals: The Jetson family lives in a somewhat utopian (and groovy-looking) future, in which…
Now that they're poised to take over the planet, robots are turning to outer space thanks to the folks at DARPA (Defense Advanced Research Projects) who have just launched their first satellite repair bots into space. Dubbed ASTRO, the repair bots are designed to patch up other satellites without any human guidance,…