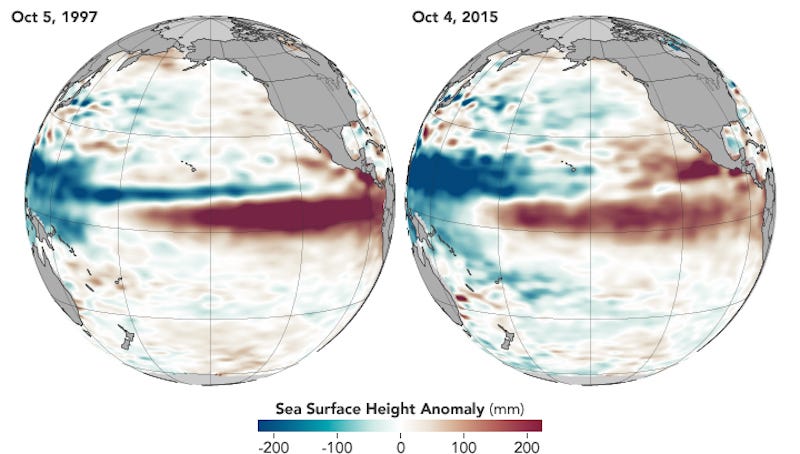 This year's winter "will definitely not be normal," NASA has said. It is, however, awfully familiar.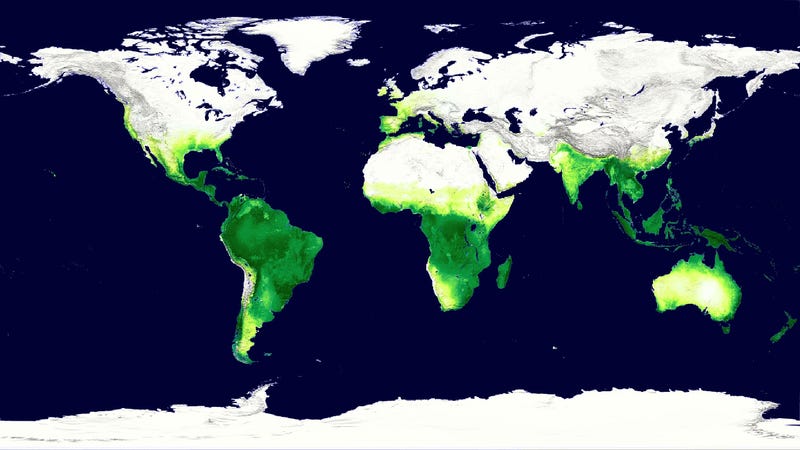 NASA's Earth Observatory has spent over fifteen years using satellites to collect hordes of real-time data across our planet's surface. They reveal everything from temperature and energy use, to how much radiation we beam into space. Here's how to understand satellite data maps to understand our planet's vital signs.
If you've ever experienced the overwhelming "flash snowstorm" that is lake effect snow, you know that the sudden white-out conditions can disappear just as quickly as they came, a giant pile of freshly fallen snow the only evidence they were there at all. But how does it work? Here it is, explained in one picture.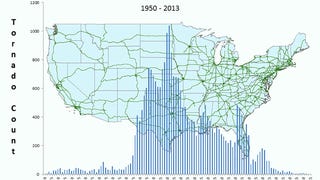 America has more tornado touchdowns on average than anywhere else in the world, but those touchdowns are not at all evenly distributed. These maps, which break down the coordinates of each tornado, illustrate exactly where the danger falls the heaviest. [UPDATE]
It's looking more and more likely that we're going to have another El Niño year starting this summer — one that could possibly rival 1997's infamously bad event. But just what does that mean? As this map demonstrates, it can mean very different things around the globe.
The fight against pollution is often a piecemeal, nation-by-nation affair, which is problematic because pollution knows no national boundaries. But what's spreading isn't quite what everyone thought. Astudy published this month in Science tracked the movement of aerosal particles from around the world using the …
A massive storm has been lashing the Arctic, and its fury is so great that it's actually breaking up the remaining ice at the pole and whipping it into a substance that one scientist called "slushy." Over at the awesome DotEarth blog, Andrew Revkin has been keeping tabs on the storm, which is incredibly unusual for…