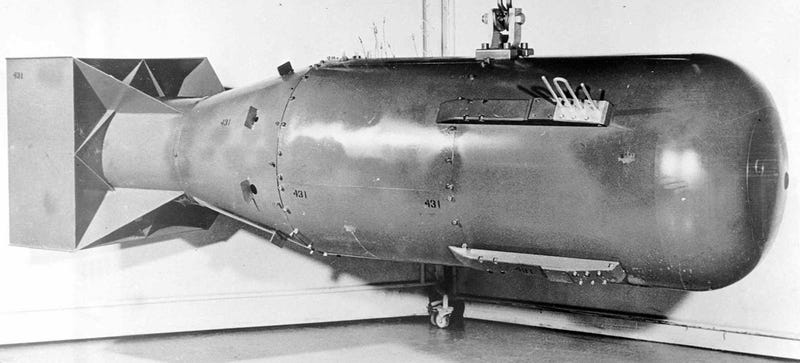 Little Boy, the nuclear bomb that U.S. forces dropped on the Japanese city of Hiroshima on August 6th, 1945, leveled a two-mile radius of the city, killing an estimated 80,000 people. It was an enormous amount of destruction—and it was caused by less than two percent of the uranium carried by the bomb.
Above is a picture of a nuclear explosion approximately one millisecond after it has begun. This picture was taken in Nevada in 1952, and you can clearly see the mysterious spikes, or strands, that hang from the bottom of the explosion. These are the results of what scientists ended up calling the Rope Trick Effect.
Of everything that was wrong with Indiana Jones and the Kingdom of the Crystal Skull—and there's lots—the atomic bomb scene draws the most ire and criticism from fans. And surprisingly, it turns out it's not even plausible. What?!