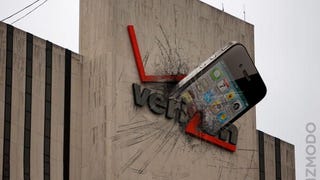 Wired took a look at mobile analysis firm Metrico's thorough testing of the Verizon iPhone 4, summarizing the not-especially-surprising results (and noting a few unexpected ones).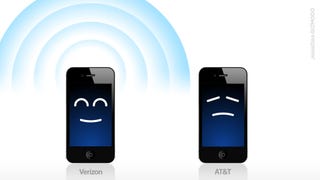 Hi, AT&T? Loyal customer here. Really been digging the iPhone the last few years, and was excited to find out I can use it as a hotspot in March. That is, if you let us. And here's why you should.
According to BGR—who's got a good track record with these things—iOS 4.3 will bring personal hotspot capabilities to all iPhones regardless of carrier. We already know Verizon's on board. What say you, AT&T?
So we know AT&T's calling its HSPA+ "4G," along with its LTE service (launching this summer). But did you know it'll launch 20 4G devices this year—and one LTE device from Apple next year? Those 20 devices include phones, hotspots and modems, but we do know there'll be the Motorola ATRIX 4G, the HTC Inspire 4G,…
AT&T is figuring out options for linking U-Verse to the iPhone, and plans on eventually introducing services that'll meld the two into an all encompassing home theater system. Features being developed include using the phone as a remote control, listening to voicemail on TV, downloading shows from DVRs onto iPhones…