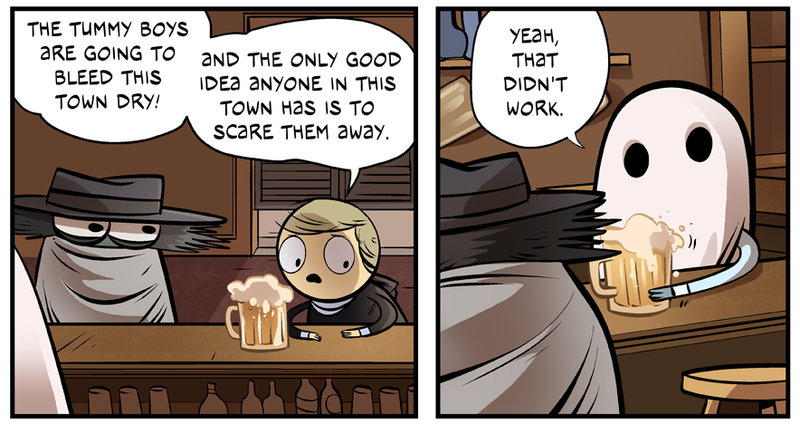 Two of our favorite webcomic creators, Anthony Clark of Nedroid and KC Green of Gunshow, have teamed up to bring us a hilariously absurd, apocalyptic fantasy western. It all starts when a gunslinger is raised from the dead and told she has to bring about the end of the world, and only gets stranger from there.
If you can read this message, Gizmodo has finished its migration to a new server where it will enjoy warmer weather and a more plentiful food supply. Even though we warned everyone yesterday, we'd like to thank you for all the heartfelt emails we received this morning like, "your site is rendering like shit today".…
If you were still wondering how well the self-grooming Mangroomer works, check out this video. As they say, seeing is believing, and the victim's back is noticeably less hairy.
If you thought Asians weren't hairy, well, for the most part you'd be right. But in my case, you'd be as wrong as many times as I have hairs on my body—which is a lot. Luckily for me (and anyone around me) there's the MANGROOMER, a DIY electric shaver that reaches your back and rids you of your natural coat.
This Sacrowedgy is totally different from the wedgies we received in elementary school, junior high, high school, through parts of college, that one time at grad school, and last week from Charlie—but in a good way. The Sacrowedgy helps your muscles relax and reduces back, hip and knee pain, just by lying on it.