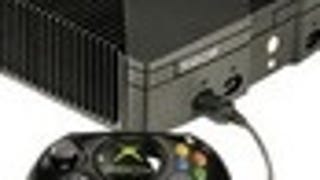 The Xbox 360 backward compatibility team's just pumped out a batch of new updates, this time adding support for many older sports games, driving games and Batman games. There aren't many A-list titles on here (probably because they've been added earlier due to the fact that they're A-list titles), but if you really…
Easily look up whether your old PS1 and PS2 titles will work on your PlayStation 3 with this Sony Backward Compatibility checker. No giant list—you'll have to enter a title manually. Again, the 60GB has hardware emulation, so if back-compat is important to you, grab one of those now while it's still in stores. […
Along with support for AVC High Profile (H.264/MPEG-4) video support (which most people don't care about), update 1.82 has improved backward compatibility with PS2 and PS1 games (for the software BC consoles, most likely). No big list for which titles have been changed, but head over to the Status Site to be sure.

Microsoft's just thrown down a brand new Xbox 360 backward compatibility update that adds or updates about 40 titles (give or take) to the list of Xbox games it can play. If you remember back to GDC, you'll know that Microsft's planning on ramping down the BC efforts after '07. So unless they pull out a gigantic…
The Internets have been griping about the software backward compatibility of European/PAL PS3s for the past couple weeks, so it's probably a good idea to actually take a list at the titles the software emulation can support. Right now Sony's gigantic list is at 72 percent, with improvements sure to come.
What would you do if you were a professor and one of your students got 1 out of 12 questions correct on an exam? Before you answer, let us tell you a story. You see, the Inquirer got their hands on a PAL PS3—you know, the ones that have software backward compatibility—and tested it out with twelve popular PS2 games.…
At the end of the GDC blogger's breakfast yesterday morning, Chris Satchell dropped this bomb that not many people seem to have picked up on. He said, regarding Xbox 360 Backward Compatibility:
Oh Sony, it's not that we don't like you, but if you keep shooting yourself in the foot, the thigh, the other foot, the ass, your hand, and your ear, it makes it difficult to defend you.
Japanese Magazine Ultra One says Sony is including the PS2 hardware in PS3s in order to provide complete (or close to complete) backward compatibility with previous generation games. Sony is looking for their back catalog of PS1 and PS2 games to bolster their sales of PS3s, something Microsoft isn't really worried…