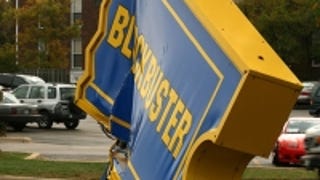 Blockbuster really is falling back hard on its B&M outlets, so hard they're missing half the point of digital distribution, which is not having to drive to the store to grab a movie. Part of their revival plan is to install kiosks at B&M stores where you can download movies straight to your portable media player.…
I'd forgotten to mention this interesting fact. Friday, when Jason and I took the retail PS3 out of its box and within a few seconds it was covered in dust.
Eager to find out how the PS3 will play your old PS2 games? Here ya go. Here we take you on a tour of how the PS3 will make a new memory card, how the game loads up, and how you can reassign different SIXAXIS controllers to different "slots" on the virtual PS2.