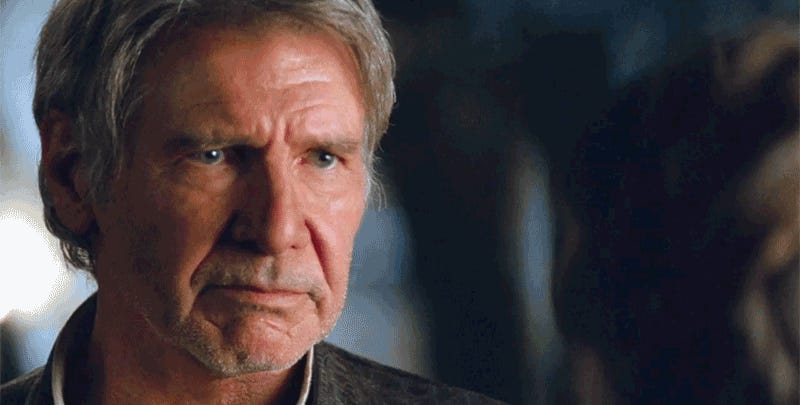 Remember the chilling scene in the first Avengers movie in which Loki tells Black Widow to run to Piggly Wiggly to get him Skittles, cigarettes and Big League Chew? Oh wait, that's Bad Lip Reading's Redneck Avengers.
The guys at Bad Lip Reading are back with more hilarious mistranslated voiceovers. Their absurd NFL series always makes me crack up and the 2015 video didn't disappoint me at all. Enjoy!
There aren't many things that would get me to stop watching the new Force Awakens trailer over and over again, but a new Bad Lip-Reading is one of them. This time they bring Katniss' complete insanity and the cast's penchant for breaking into song to the forefront, and it's as hilariously ridiculous as usual.
If you enjoy a good laugh or watch The Walking Dead or ever wondered what zombies are saying through all that clawing and moaning, the Bad Lip Reading guys have got you covered in their latest take on The Walking Dead. It's pretty damn funny.
Bad Lip Reading did it again and this time they poke fun at American Idol, showing how funny the show can be—but only when it's dubbed.
We've shown you the wonders of "Bad Lip Reading" before, but pelase let me assure, that there has never been a better, worthier BLR target than The Walking Dead TV series. We need to get these guys to redub the entire series. Or at least just the zombies. And Andrea. Please, god, the zombies and Andrea.
Those scamps over at Bad Lip Reading have worked their magic on Andrew Garfield and Emma Stone's performances in The Amazing Spider-Man. Obviously, Peter Parker freestyle raps and Gwen Stacy's menstrual cramps are discussed in length. I don't want to spoil anything, but clearly, Peter did not receive the…