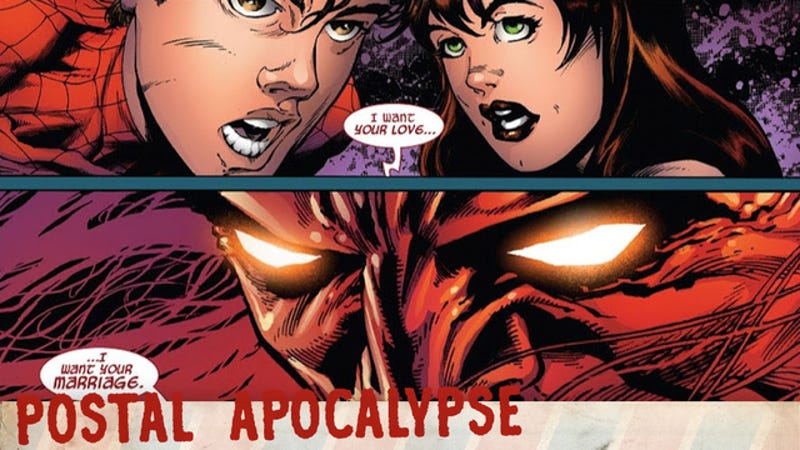 Hello, postal pals! It's another cold, snowy day in the post-apocalypse, and I'm stuck on the road, by which I mean I'm in the middle of some forest somewhere. It's so cold I had to cut open my horse so I could crawl inside to stay warm… except my horse was a pony, and I can really only get my head and shoulders in…
Good news for everyone who is tired of watching Batman put on varying styles of matte black armor in all of his movies — director and pal of Ben Affleck Kevin Smith says Zack Snyder has shown him the new costume, and that it will be totally different from anything that's come before in the Bat-movies.
Normally I deliver mail throughout post-apocalyptic America for food, trade goods, or even sex with Olivia Williams. Seeing as I need (most of) these things to survive, it's a system that works pretty well. So I have a message to whoever created those "Forever" stamps the Post Office has to take at any time no matter…
Justin Bieber has caused a bit of a stir after posting this image of a Batman vs. Superman script to his Instagram feed. Don't fret, non-Beliebers, it's very likely just a joke. Update: Yup, a joke.
Why wait for an actual Batman/Superman movie trailer when you can make one yourself? That's what Soylent Brak 1 did, complete with Ben Affleck as Batman and Bryan Cranston as Lex Luthor (and a special guest as Alfred). And it looks awesome.