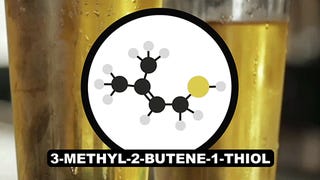 The phrase "skunked beer" is no misnomer: As the American Chemical Society tells us, the molecule that gives skunky beer its stankitudinous flavor is almost identical to the one found in skunk spray. But how does it get in your beer? And how on earth do you keep it out?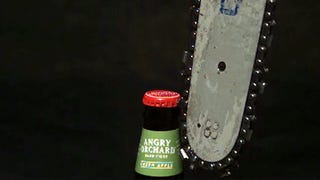 Wanna get some real beer snob cred? With Egtved Girl's Brew, you can sneer at your friends' beers and their "founded in the 1800s" claims to authenticity. Because this beer's recipe is 3,300 years old. Now that's a legit brew.
One of the most depressing things in the world: having a beer without a bottle opener. The carbonated deliciousness is looking at you through the glass, teasing you, popping your tastebuds. But of course, you don't need a bottle opener to open a beer. With the right amount of leverage, anything can open a bottle of…
Your typical white Eskimo cooler is a cheap way to keep drinks cold and food warm or cold, but it's not very flexible. And its boxy shape is downright awkward when compared to the Wunder Bundler—an insulated blanket that can wrap up anything from a six-pack of beer to a stack of Chinese takeout containers.
Problem solved. That random trip to the bodega where you find yourself clutching a 6 pack with your right hand and dodging cars while riding your bike with your left hand will never happen again once you get this 6 Pack Frame Cinch from Etsy. Pretty sure I've never wanted anything more in life than this. [Etsy]