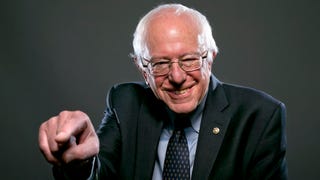 Internet-loving Americans have been waiting way too long for a team of benevolent juggernauts in Washington to take on massive money-hungry cable companies. This week, four freedom-fighting senators took their first swing in the form of a strongly worded letter to the Federal Communications Commission. The message was…
America woke up to some frustrating news today. Charter, the fourth-largest cable company in America, wants to buy Time Warner Cable, the second-largest, as well as Bright House, the tenth-largest. If the deal goes through it's going to affect come 23 million internet customers directly. Not in a good way.

Variety reports that one of Sony's big fish announcements this year will be a broadband TV service that'll compete directly with cable. The TV service will offer multiple channels licensed from different content companies and will stream over the Internet. Meaning there would be no more need for cable. Meaning awesome.