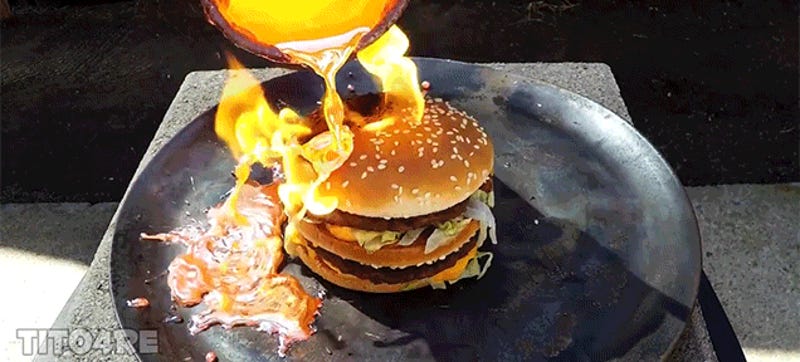 Well, this certainly makes you think. About how emptily delicious and briefly satisfying a Big Mac from McDonald's is. Oh that Big Mac Sauce. Oh that middle bun. Oh those double patties. Eat it with some fries. Slurp it down with some Coke. Wonder if the Big Mac is actually an edible food thing because it can…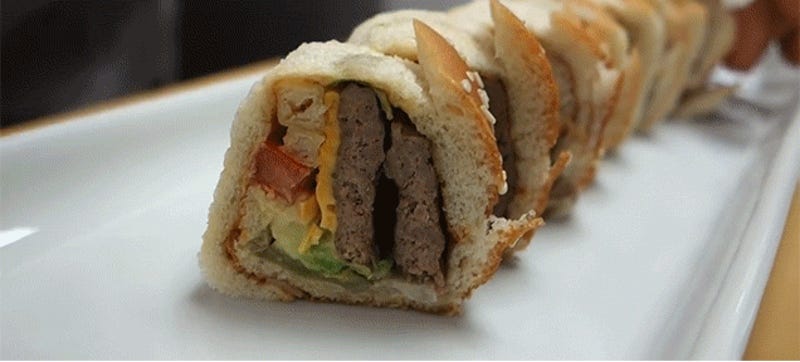 It doesn't look nearly as appetizing as a Big Mac does in your head right before you step inside a McDonald's but this Big Mac turned sushi roll is a true culinary masterpiece. Every ingredient is in there: the buns act as the rice, the patty acts as the fish, and the sauce and french fries act as the fixins. I almost…
When you first bite into a Big Mac, it is absolutely glorious. The two patties sandwiching the chewy bread in the middle with the lovely thousand island sauce mixing in with the pickles and lettuce, the taste is iconic. Add in fries and a sip of Coke in between bites and you have reached Fast Food nirvana. But after…
Today is a momentous day. Just by existing, this deep fried Big Mac has brought humanity forward. Because the only thing missing from the poster child of fast food, a Big Mac, is the key ingredient to most junk food goodness: getting deep fried. That mistake by mankind has been corrected. And here it is.
In case you missed it earlier this week, Apple announced a brand spankin' new Mac at WWDC. It's quite the departure from previous Macs but somehow ultimately familiar.
Shep Smith can get 140 characters down with his BlackBerry without taking his eyes off the road, but he can't eat a Big Mac without crashing. Surprising since it shouldn't take more than one bite with that mouth.