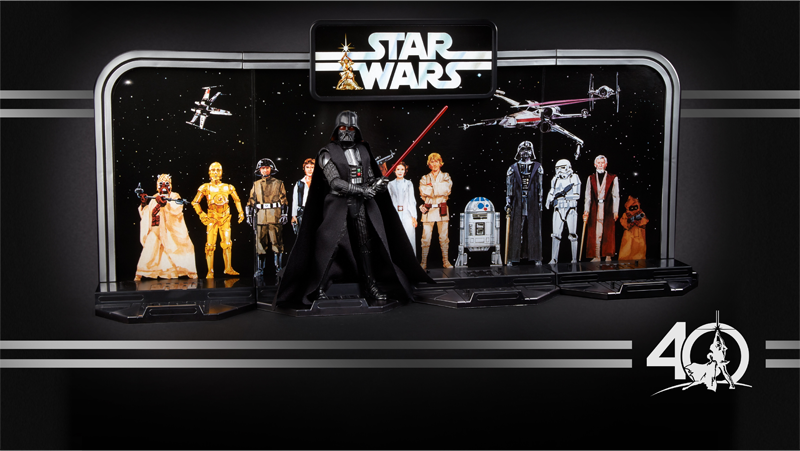 The very first Star Wars movie turns 40 in 2017—as are, practically, the toys that have long been intertwined with the franchise. To celebrate 40 years in the galaxy far, far away, Hasbro are breaking out the weaponized nostalgia with an homage to the classic Kenner era of Star Wars toys.

For many years, Hasbro has polled its Star Wars fanbase to create special "Fan Choice" figures—usually for characters who wouldn't be considered for figures. For the first time this year they're bringing the concept to their 6-inch Black Series line, and voting is now open for you to decide who gets immortalised in…
As you know by now, Marvel's Star Wars comic is hitting shelves next month (and is supposed to be making a pretty big landing) - and inevitably, that means oodles and oodles of variant covers. The latest variant, from Hasbro, might just be the best yet though. Look at all those toys!