So so so fast, it's the best BlackBerry ever.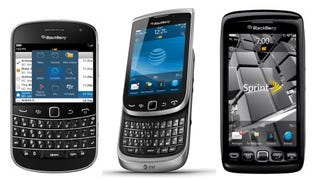 If you were hoping for a revolution with RIM's first BlackBerry 7 phones, you might as well throw yourself off a cliff while trying to send a BBM for help on the way down.
It's been a long time coming, but finally there's a touchscreen BlackBerry in the same Bold body we all love (or hate.) Coming in a 4G HSPA+ 9900 flavor and CDMA EV-DO 9930 variant, the handset also runs on a newly-improved BlackBerry OS, numero 7.