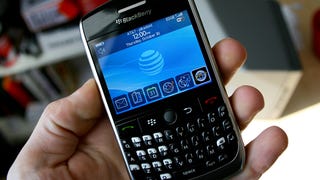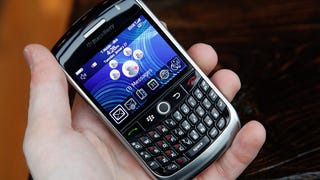 T-Mobilers with BlackBerry envy can rejoice: they are the first to get the impressive Curve 8900 for $199 with 2-year deal.
Rumor has it that Best Buy will be offering the BlackBerry Curve 8900 for $150 with a 2-year contract. In comparison, buying directly from T-Mobile could cost you between $200 and $300.
This information has yet to be confirmed, but a "trusted source" at Berry Reporter claims that the BlackBerry Curve 8900 will be available for T-Mobile business customers on January 19th.
We knew it was coming to Germany first, but there's new info that the BlackBerry Curve 8900 will hit the streets there mid-November, and at around $450 (360€) price for a contract-free handset. German T-Mobile subscribers can even get it for as low as $6.20 (5€) with the right kind of 2-year contract monthly plans:…
RIM excels at many things, but keeping secrets ain't one of 'em, so we'd eyeballed the BlackBerry Curve 8900 (nee Javelin) quite a bit before this AT&T-branded one dropped in our laps. It's a Bolder version of the current Curve that improves it in basically every way: Lighter, tighter, but more powerful—and it feels…
Following up their review of the pre-release BlackBerry Curve 8900 (aka Javelin), the CrackBerry guys decided to shoot a video of it, including both a feature walkthrough and a comparison with the older Curve and the new Bold. It's helpful, since the Javelin really is a combination of the two. Anyway, have a…