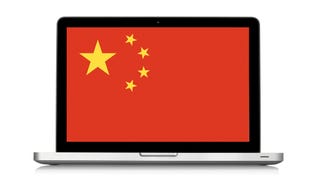 According to a confidential report that's been prepared for the Pentagon, Chinese hackers have stolen blueprints for some of the country's most sensitive advanced weapons systems.
Will and Timothy Anderson invite you to relive the destruction of the first Death Star—by reveling in the technical specs of the ships involved on the Rebel side. Limited edition prints of these ships and more are available at Timothy Anderson's shop, so be sure to grab your favorites before they run out.
Attention case-makers, accessory-builders and generally curious minds: the iPhone 5 blueprints have been made available to those with an Apple dev account. And, even though Joel Johnson no longer has a dev account, he somehow managed to procure the prints. Thanks, Uncle Joel!
In this episode of Home Makeover: Mansion Edition: Steve Jobs finally, officially, gets to demolish his house to build a new one. There had been some scuttlebutt over Jobs-occupied Jackling House was a historic landmark, but! It seems that Jonathan Ive can finally get cracking on those iHouse blueprints. [Almanac News…
The good people at Flowing Data uncovered this old graphic which they dubbed the "Engineer's Guide to Drinks." The name's fitting: unless you're an engineer these diagrams will probably leave you more frustrated than inebriated.