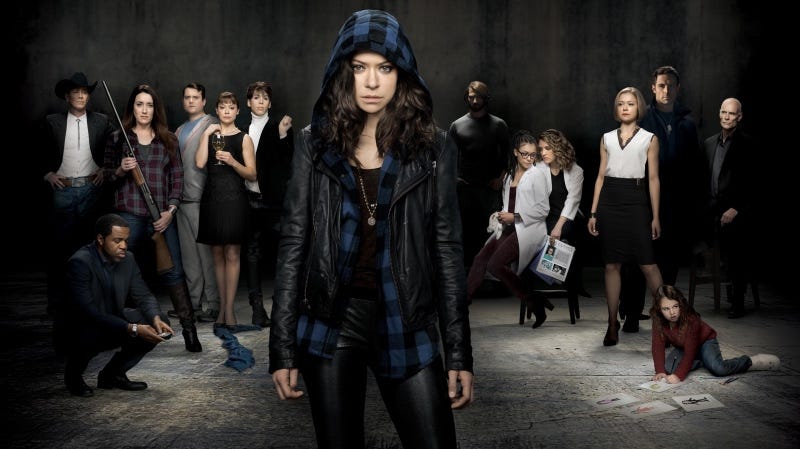 The sestry are back! Orphan Black is returning for its fifth and final season on June 10, this Saturday, and there's a lot to unpack. Season four was all about the show getting the clones back to their roots, and bringing them together as a family. But this year, it's all about their futures... which, sadly, aren't…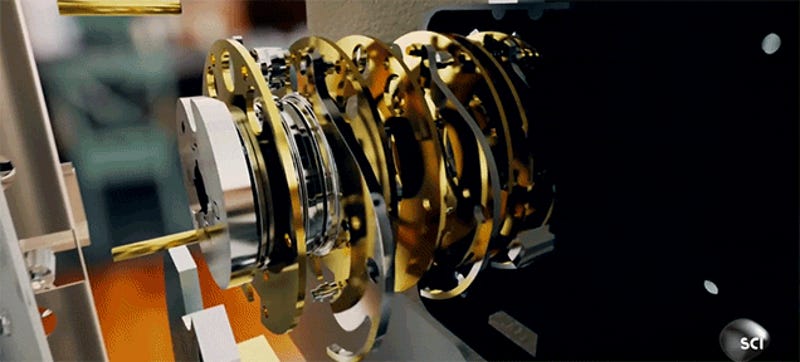 Here's a nice little exploded and dissected visualization of a modern safe. For this particular model, over 500 parts are used to make up the impenetrable box with 26 hardened steel bolts keeping things shut tight. It's also fireproof to up to 1200 degrees and has a lock with 1.2 million possible combinations.
Yesterday, we showed you the second trailer for Christopher Nolan's dream-theft thriller Inception, jam-packed with surreal images and lots and lots of water. We give you the shot-for-shot breakdown to aid in your speculation. Spoilers ahead.
I'm in Singapore right now and had every intention to ride the Flyer, the world's largest Ferris Wheel. But after it left 173 people were stranded for six hours last night, I'm... hesitant.
Prospects were starting to look pretty grim for the venerable Hubble telescope. Following a communications breakdown, the Hubble team postponed their scheduled repair mission from October 14th until this coming February, at the earliest. Until then, the Hubble's usable data transmission abilities were dependent on one…
The complicated Hubble repair and upgrade mission scheduled for October 14th just got even more complicated: Last Saturday, the Hubble's command and data-handling system broke down, rendering it unable to capture and transmit images to Earth. And while Nasa doesn't know what the heck has happened—I'm thinking a bunch…
You already saw the unboxing, but that was like thumbing through a Victoria's Secret catalogue. For the real hardcore stuff, you have to see this gorgeous XEL-1 OLED with its downright obscene 1,000,000:1 contrast ratio and sexy 3mm frame without any covering whatsoever. Don't tell us it doesn't turn you on. Hit the…