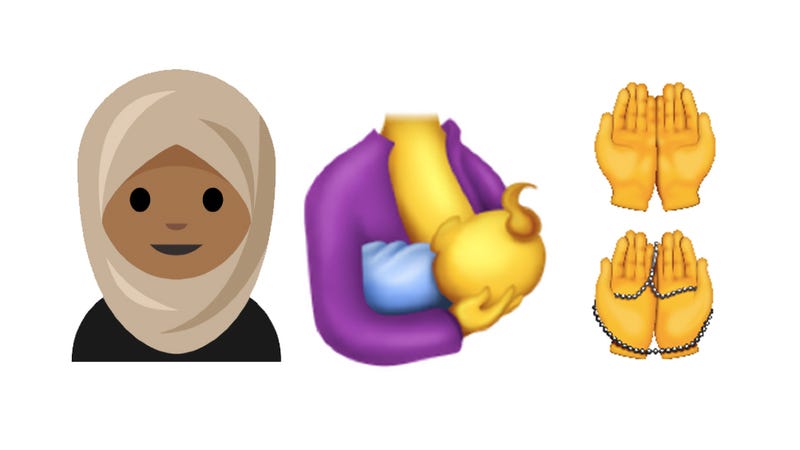 The emoji-powers-that-be at Unicode seem to have their finger on the pulse of the world's zeitgeist with the latest additions. Many symbols of social progress were approved to be added to the official emoji lineup yesterday and many handy signifiers of what-the-hell-just-happened were as well.

Facebook doesn't like boobs (even when they're just elbows) so much that it banned a mother from the social network for posting pictures of her breastfeeding her children. What's interesting is that Kemp's photos weren't especially revealing (in the explicit sense of the word) and that Facebook actually allows photos…
Nearly 1.4 million babies are born surgically in the United States each year. That's a third of all births, and the numbers are only getting bigger. The trend is due in part to an increase in elective cesarean sections, or surgical births that aren't medically necessary. Why are women in the United States being…
MamAmor Dolls are the umbilical-intact, placenta-producing creation of Adriana Guerra, a doula in Canada, with three home-birthed children of her own.
When you happen upon a couple of bear cubs in the woods, what's the first thing that should come to mind? If you answered "I wanna squeeze 'em," you're wrong. It should be "where's the mom?" And with good reason. Numerous non-human mammals are known to exhibit heightened levels of aggression in defense of their young.