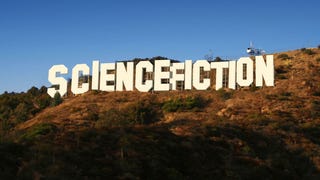 There's no shortage of praise for Ridley Scott, Peter Jackson, Steven Spielberg and the rest of Hollywood's science fiction and fantasy titans. But who are the next generation of myth-makers? Who should you be keeping an eye on? Who will make the genre-defining movies that everyone else will feverishly race to copy?
Breck Eisner is already lining up his next project, after his Escape From New York remake. Next up, a live adaptation of the Dracula-meets-Jack-the-Ripper comic Blood of the Innocent. Sadly, this may mean pushing his Flash Gordon to 2012. [Fear.net]
The Creature From The Black Lagoon's fish-man is back, in a new remake of the 1954 classic. And the new version of the Creature has already been designed. Director Breck Eisner wants the new movie to be as scary as the original, but also wants you to empathize with the misunderstood and woman-craving mutant Gilly.