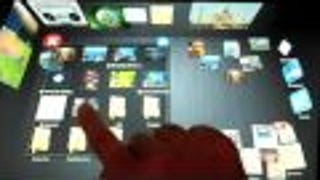 3D desktop company BumpTop, profiled here in the past, has been acquired by Google for an undisclosed sum.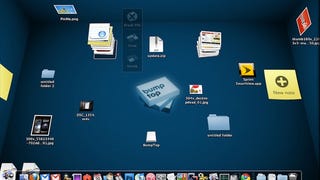 BumpTop's been bumping kicking around for a few months on Windows, and even made a cameo in HP's newest touch tablets. Today, it arrives on what feels like its natural home: OS X.
HP's new TM2 swivelling tablet is an evolution of its surprisingly long-running tablet series, and it's definitely a worthy younger brother to the TouchSmart 600 all-in-one. BumpTop, the new desktop alternative, is a huge step up for the line.
For all its new multi-touch goodness, Windows 7 only has about 7 basic gestures. So if you're all about the touch (and say, have a tablet PC) BumpTop's stack of unique new gestures could be a very good thing.
God, it's been years since this concept surfaced. BumpTop, the 3D, physics-enabled, extremely literal take on a desktop manager is finally available for download. It looks... well, it looks as interesting as it ever did.
Researchers and developers are always trying to reinvent the desktop, taking it in multiple directions more similar to real life, like this BumpTop, or more similar to a Virtual Reality type desktop that you see in the movies.